Para archery was the first sport where wheelchair athletes had organised competition and was one of the original Paralympic sports at Rome 1960.
It is open to athletes with physical impairments who may shoot with assistive devices allowed under classification rules. The sport tests accuracy, strength and concentration. It includes specific competition categories for athletes with certain classifications: W1, compound open and recurve open.
In Para archery, the target size and distance archers stand from the target differs based on the competition category. In individual events, archers shoot 72 arrows at the 10-circle target, divided into 12 ends of six arrows each. Each athlete is allowed four minutes per round. The top-scoring athletes advance to 15-arrow head-to-head matches, which are single-elimination.
An archer using a recurve bow shoots at a target 1.22m in diameter, 70m away from the shooting line. A compound archer shoots at a target 80cm in diameter and stands 50m away.
World Archery is the global governing body of Para archery.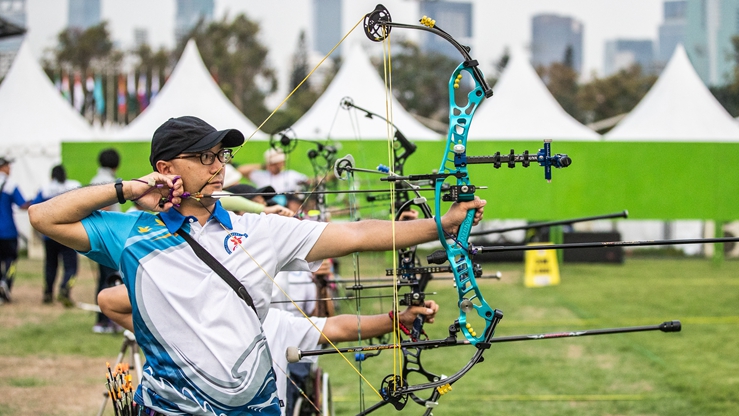 Source of information credit: International Paralympic Committee


Source of photo credit: Hong Kong Sports Association for the Physically Disabled