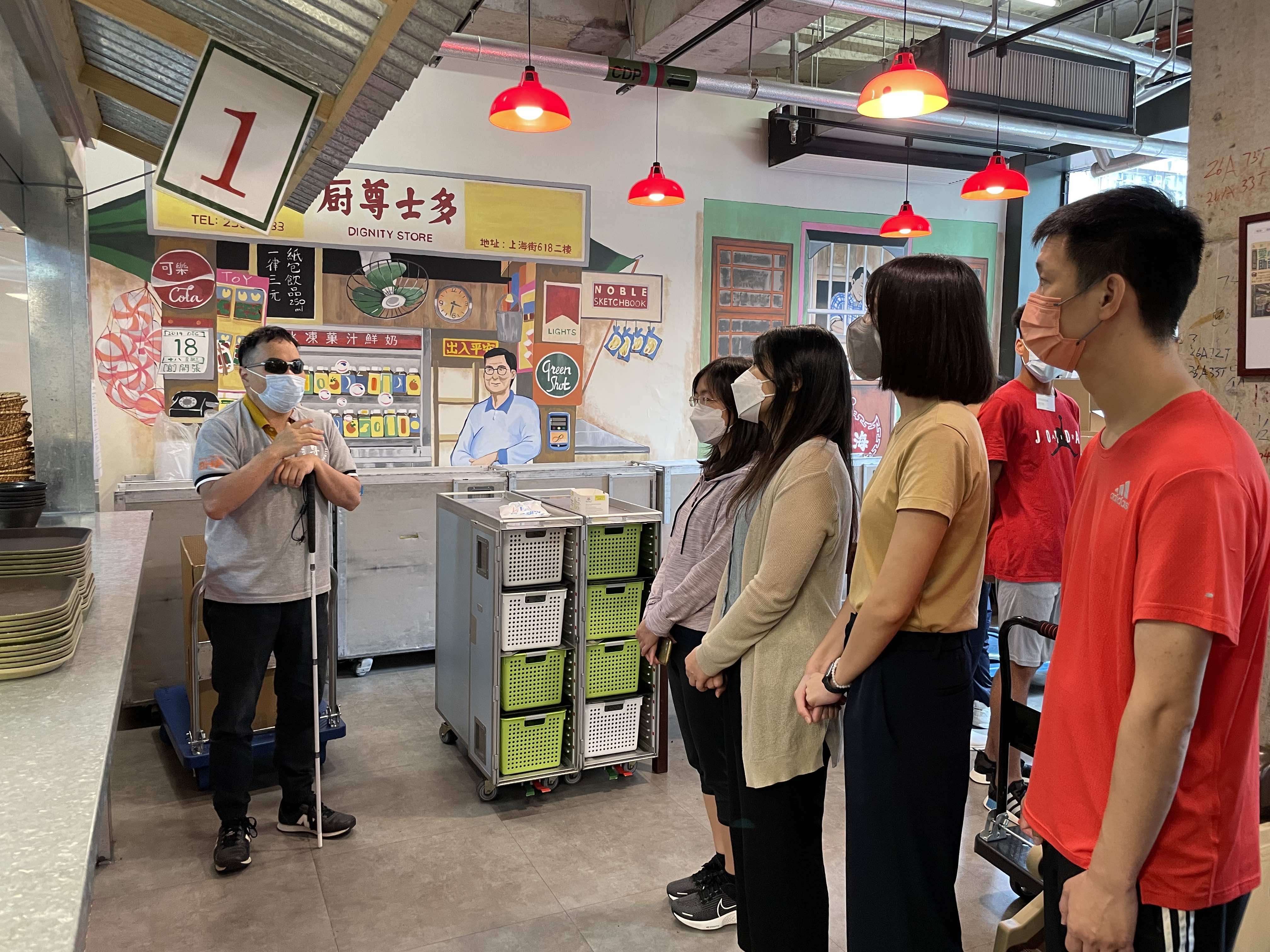 On 27 May (Friday), the Secretariat of the Hong Kong Paralympic Committee visited a social enterprise restaurant, "Kitchen Dignity", to provide volunteer services and met with the founder of Kitchen Dignity, Mr. Koh Seng Choon, to explore the future career opportunities for retired Para athletes.
During the volunteering service, our team worked together with people with disabilities to understand the difficulties they encountered in the working environment and experience the tailor-made equipment provided by Kitchen Dignity for people with different special needs, in order to help them integrate into society. Mr. Koh Seng Choon's sharing also helped our team explore the future direction of the transition programme for retired Para athletes.
Hong Kong Paralympic Committee presented the souvenir to Kitchen Dignity and thanked them for providing opportunities for people with disabilities and contribute to the integration of society.